Work and Life
Four Special Gifts That Don't Go Under a Christmas Tree
Written by: Akua Hinds
December 22, 2017
Christmas truly is the most wonderful time of the year! If you are in a generous mood and want to give gifts that don't cost much, I have some ideas that will help you to spread some holiday cheer without costing you a penny. All that these gifts will cost you is a little bit of time and effort. Here are four special gifts that you don't need to wrap and put under a tree.
A Kind Word For A Loved One
Words are very powerful; they can heal someone's heart and they can help someone to open their minds. However, negative words can hinder someone's progress. All Christmas celebrations should be free from negativity, and you can choose a kind and loving word to share with someone today! The kind word that you share could motivate the recipient to share a kind word with someone else, and before you know it, a chain of people will be sharing words of encouragement with each other all because of your initial action.
A Hug
Hugs are free, and they are so heart-warming! A hug is always best given with a caring smile. If there is someone who you want to give a hug to and you are not in close enough proximity to give that person a hug, then you can telephone or email that person and give them a mental hug. It's corny, I know, but it's very sweet and effective.
A Prayer
Communicating with the universe and asking for blessings and prosperity for another person is a gift that you will never regret giving. Whether the person who you are praying for is someone you know or someone who you have never met, this is a gift that doesn't cost you a cent, and yet, it is a gift that means so much because prayer can change things.
A Song
It is truly amazing how a song can change another person's mood and heart. A few weeks ago, two carollers who I had never met came to my door to play the guitar and sing a few Christmas carols. Of course, I joined in with them while they sang and played outside. I love guitar music and I love singing! I love music period, and if you are like me and you can play a musical instrument and carry a tune, share the gift of your musical talents by performing. You can go carolling door to door through your neighbourhood. Or, you can share videos of you performing Christmas songs on social media. Carolling won't cost you any money; just your time.
These are all gifts that bring joy to humanity, and they are extremely affordable! You won't need to put these gifts under a tree, and they won't be wrapped in pretty paper, but they are presents that will warm hearts and remind people about the true meaning of Christmas.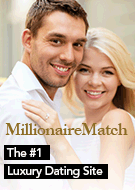 MillionaireMatch.com - the best dating site for sexy, successful singles!
Akua Hinds works as a journalist, actress, music performer & instructor, owner of 3 dating sites www.InterracialDesires.net, www.RichSinglesDate.net, www.ChristianPartner.co, and independent business owner at www.PureRomance.com/AkuaHinds selling passion products. Please visit www.AkuaHinds.com for more information.
Click the image below to shop for Pure Romance products!