Dating Tips
How to Be Joyful After A Breakup
Written by: Akua Hinds
March 29, 2017
You just want to feel happy again, and heal from your break-up as quickly as possible. Healing is possible, but you need to commit to living a joyful existence even if you feel like your world shattered when your relationship fell apart. If you can actually remember what happiness felt like, you want to return to that positive feeling as quickly as possible! Here are five ways to find your joy after a breakup:
1. Do something different. Your routine plays a major role in how you are feeling. When you're feeling blue, do you sulk and focus on how things aren't working out? Or, do you actually make a conscientious effort to feel better? Do something different to help you to forget about what didn't work out for you. Even trying a new tea blend that you've never tried before can be a welcome distraction, especially if you're still drinking the tea that you and your ex always used to drink together. Do something different for you, and not for anyone else.
2. Develop a thirst for learning something new. When I was feeling restless with my thoughts and the way my life was going, I decided to make small efforts to adjust my routine. As a result, I completely changed the way I started my day. After I work on what I need to do in the morning, I now tend to watch televangelists on TV instead of the talk shows or sitcoms that I used to watch in the early mornings. I've noticed that when I start my day right by pursuing knowledge about my faith, I feel much more upbeat and hopeful throughout the day. Find something to celebrate and something new to learn each morning, afternoon, and evening.
3. Reflect on your blessings. It will be tough at first to cope after the breakup. Feelings of bitterness over the time you've wasted will dominate your thoughts for the first few days after the end of your relationship. Eventually though, your thoughts will be processing your former relationship from a "hindsight is 20/20" perspective. You'll remember all of the times that your ex disappointed you, when you weren't satisfied, and when you seriously questioned whether or not the two of you were a suitable match. The blessing is in realizing that you now truly have a fresh start to pursue what and who you want to pursue when you want to pursue it!
4. Start a side hustle. Everyone can benefit from having extra pocket change money. Not one person ever cried because they had too much money! While money is not a guarantee of having happiness, it can certainly provide more choices for you. Now that you're single again, you have more time to start that part-time business that you've been toying with. Maybe you can even take up a hobby! That foreign language that you've been thinking about learning? Now is the perfect time to learn four new foreign words per day. You'll be so proud of yourself when you do something new in the pockets of your life when you have spare time.
5. Build your excitement. Today is a new day. Yesterday's history can either make or break your future. It's up to you to determine how you want to learn from your past relationship. The breakup might have been your fault, it might have been your ex's fault, or, you both could have been at fault. Regardless, do your due diligence to accept the lesson that your past relationship had taught you, and resolve to move on. There are billions of people on the planet who are waiting to meet you! There are more people who are going to be part of your story, and that's something to feel excited about.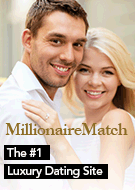 MillionaireMatch.com - the best dating site for sexy, successful singles!
Akua Hinds works as a journalist, actress, music performer & instructor, owner of 3 dating sites www.InterracialDesires.net, www.RichSinglesDate.net, www.ChristianPartner.co, and independent business owner at www.PureRomance.com/AkuaHinds selling passion products. Please visit www.AkuaHinds.com for more information.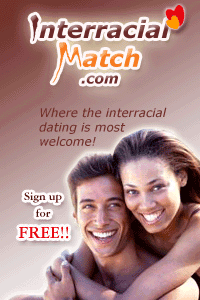 InterracialMatch.com - the best interracial dating site!