Work and Life
How To Leave Them Happy When You Quit Your Job
Written by: Akua Hinds
February 10, 2017
The day has finally come for you to fire your boss! As ecstatic as you must be over making the decision to quit your job, you will need to refrain from being too enthusiastic with your boss when you officially hand in your resignation. Even though you won't be working at your place of employment anymore, your job still served a purpose for you during your tenure there. Regardless of how you may feel about your employer, you need to show them respect. The next company you work for may ask you for a reference from your previous employer, so you need to leave a good impression in your last few days on the job.
Many companies recommend giving them notice that you are leaving at least two weeks in ahead of time. However, if you are not able to give two weeks notice, have a face to face conversation with your managers and let them know that two weeks notice is not possible because your new employer wants you to start immediately. Explain to your boss that while you learned a lot during your time at the company it is now time for you to broaden your horizons and work elsewhere.
You may have strong negative feelings about the company you currently work at but don't badmouth your place of employment to anyone in the professional world, including your current employer, new employer, and co-workers. Badmouthing your current job to your new employer will make them think you are untrustworthy and disloyal and they will think twice about hiring you. If you feel like you need to vent about your job, do it in the privacy of your own home with your loved ones- but try to keep that to a minimum. Complaining about the company you work for will not solve your problems there. Instead, make an effort to leave your job as quietly as you can.
If you are tempted to slack off at your job because you know you will be leaving soon, resist the temptation. Even though you are planning to leave, work as dedicatedly as you can to prove that you are a trustworthy employee who cares about your reputation. If someone else will be filling your position, make a courteous and genuine effort to show him or her how to do the job. Also, don't steal anything from the company out of spite! The last thing you need is a criminal record following you for the rest of your life. Say your goodbyes to your co-workers and wish them the best in their ongoing careers. If you follow all of these tips, you will be able to hold your head up high as you put the past behind you and proudly walk out the door from your former job to your new career opportunity.
Akua Hinds works as a journalist, actress, music performer & instructor, owner of 3 dating sites www.InterracialDesires.net, www.RichSinglesDate.net, www.ChristianPartner.co, and independent business owner at www.PureRomance.com/AkuaHinds selling passion products. Please visit www.AkuaHinds.com for more information.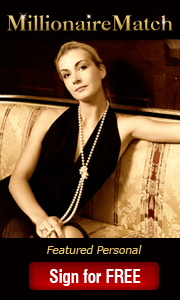 MillionaireMatch.com - the best dating site for sexy, successful singles!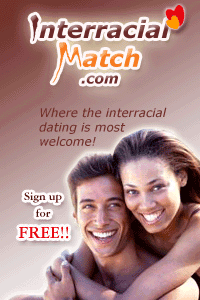 InterracialMatch.com - the best interracial dating site!