Work and Life
Pros and Cons of Call Centre Work
Written by: Christine Reid
December 27, 2016
A call centre is usually the department within a larger company or its own dedicated office that is responsible for handling the flow of incoming and outgoing calls which are handled by call centre representatives. The agents in the call centre provide services to customers which include handling queries, offering product support, sales, telemarketing, or conduct market research. Since there is an expansive range of services existing in a call centre, there are a wide variety of skills that may be necessary for contact centre agents to have. For example, working in a client retention based call centre would command not only excellent customer service skills, but also excellent negotiation skills.
In a support call centre, the agent must be an expert in the product or service they are offering the support in, along with being a people person. The call centre agent is also the face of the company. When a customer calls a company the customer service agent is usually the first and only contact the customer has with the company unless there are complex issues that have to be escalated. Undoubtedly, there are both advantages and disadvantages to working in a call centre which will be explored.
Advantages
A major advantage of working in a call centre is that the pay is typically higher than other customer service positions such as working in a retail store. There can be more ways to earn a commission and get rewarded for meeting and exceeding the organizations Key Performance Indicators or KPI's. The majority of call centres out there hold a philosophy of investing in the personal development of those that work in the call centre by providing free training, monetary assistance for those attending post-secondary institutions to expand their professional growth, along with the possibility of some upwards mobility for those that stay in the contact centre long-term. An added benefit of working in a call centre is that it offers a diverse working culture and it is one of the very few industries out there where there is no age limit to work in so whether you're fresh out of high school or in retirement years, call centres are least likely to partake in age discrimination. Some call centres also allow their agents to work from home which is a benefit as it minimizes transportation costs and saves the employee time.
Disadvantages
Many of the disadvantages that occur within a call centre environment have to do with scheduling and time-off. One of the grimmest aspects of working in a call centre are the shifts that may be required. The worst is often cited as the graveyard shift, better known as working overnight. There may also be the requirement to rotate between overnight, days, and afternoons, which can take a toll on your body, sleep, and social schedule. Many call centres do not ascribe to a Monday to Friday work week which for me, was one of the most frustrating experiences of being a call centre representative. What this meant for me was that I had to work weekends and have my days off in the middle of the week making social and leisure time more difficult to schedule. One of the major disadvantages, and the reason many people choose to leave the call centre environment is because of the high level of stress that comes with the job. Call centre agents have to deal with disgruntled and irate customers regularly. There is also stress from the high amount of calls and having very little down time during the work day. In some call centres doing mundane things like taking a bathroom break or going to get a cup of coffee is quite difficult because of the large volume of calls coming in. You can't just keep the customer waiting, that will make them even more upset so you have to discipline your bladder and sacrifice that coffee break to take calls. Also, because being in a call centre is a transient position, managers are often changing, and the process and workload is always changing. This can be very stressful for those working in a call centre and make it tough for people to be successful and work their way up.
Depending on each individual's situation, working in a call centre can be a great experience, OR - if you're someone like me, it can be one of the most burdensome experiences on your well-being having someone micro manage you to ensure that you meet all the company's expectations on every call i.e. average talk time, first call resolution, upsell, cross sell etc. Hopefully call centre companies will become more cognizant of the challenges faced by call centre agents and work towards making their work/life balance a higher priority; but, until that day arrives, it is important to assess whether or not call centre work is right for you.
Christine Reid works as a writer and as a business owner. To get in touch with her, email her at thewriteofwayservices@gmail.com for more information.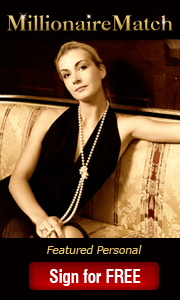 MillionaireMatch.com - the best dating site for sexy, successful singles!