MillionaireMatch.com - the best dating site for sexy, successful singles!
Dating Tips
Tips for Dating More Than One Person At a Time
Written by: Akua Hinds
September 28, 2017
Each person's journey in finding the right person is different. Some people meet the right person by the time they are 15 years of age, they date throughout high school, they become engaged during their second year of college, and they are married by their 23rd birthday and planning names for future babies. Other people are late bloomers and haven't cultivated their dating experiences until they hit their 30s or 40s. If you're not sure who you should be getting involved with, it might be fine to delay choosing one specific person right away. There's no harm in dating more than one person at a time as long as you follow these guidelines:
Be Truthful
I don't feel that you should have to reveal your every thought and action to someone who you're dating, but you should certainly let it be known if the relationship is not exclusive. Every person has the right to know who they are getting involved with. You should let it be known within the first 3 outings together that you're dating other people.
Be Respectful
The fact that you're seeing someone else is not an excuse to be vulgar! Be discreet about the conversations that you share with the other people who you're meeting. People who you're in the initial stages of dating will closely watch what you say and do. If you badmouth someone else who you're seeing to another person who you're also considering as a potential mate, then you won't be coming across as a considerate person. Choose your words wisely. Refrain from kissing and telling.
Make a Pros and Cons List
Can't decide who to choose as your next life mate? Many single people wish they had that problem! When you're dating more than one person at a time, it can be a confusing time because you're not sure who you truly want to be exclusive with. One of the people who you're dating might have a great sense of humour that you really dig, while the other person who you're dating has views that are more compatible to your views than anyone else you have ever known. Making a pros and cons list of each person that you're involved with can help you to decide who you share more common values with and truly want to be with.
Earlier this month, one of my friends was telling me that she was having a difficult time choosing which man she wanted to be with; a man who she had previously dated but who was now back in the picture, and another man who she recently became involved with. I suggested that she should close her eyes, think about who she wanted to be with, and whoever's face appeared in her mind first was the man who she should pursue. When all else fails, give that a try. When you do, you'll know what your heart truly wants.


Akua Hinds works as a journalist, actress, music performer & instructor, owner of 3 dating sites www.InterracialDesires.net, www.RichSinglesDate.net, www.ChristianPartner.co, and independent business owner at www.PureRomance.com/AkuaHinds selling passion products. Please visit www.AkuaHinds.com for more information.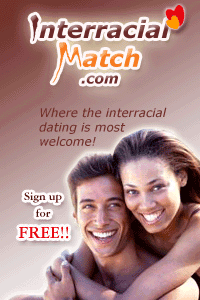 InterracialMatch.com - the best interracial dating site!